Last updated 22 April, 2013 by Papa Bear.
I am SOLD OUT!!!
If you still are interested in getting bees contact Ken Hays at (505) 869-2369 who will be building NUCs and should have them ready by the end of May or first part of June.
Ken Hays in Bosque Farms and Phill Remick in the North Valley have equipment such as hive bodies with frames, hive body tools, gloves, smokers, hats, and veils for sale for those that do not have any. You can contact Ken at his honey house at (505) 869-2369.
Phil Remick can be contacted at (505) 344-2697 or go to his http://www.newbeerescue.com/beekeeping-supplies.html.
I ordered 400 - 4 pound packages of bees from Ray Olivarez this year out of California and sold out completely about 2 weeks before I picked them up. The Olivarez family have been in business since 1963. I am ordering OHB Italian Queens this year which is the same type of bees that I have gotten in the past. These bees are very gentle and have a great brood pattern when there is a nectar flow going. For more information about these bees; check out Olivarez Honey Bee, Inc. If you need to contact me please call (505) 281-7851.
Type the word that you see in the Keyword block so that you can be put onto the waiting list. Once on the next sceen just fill out the information.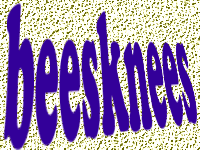 This keeps real people instead of computer bots sending me information.