Last updated 19 April, 2017 by Papa Bear.
I am sold out for 2017.
Please see the bottom of my home page for maps of pick up locations.
I have placed another order with Juan Tinoco (same bees and queens as last year). These are an Italian Hybrid and I have been very pleased with their gentleness and performance. If you need to contact me, please call (505) 281-7851.
Ken Hays in Bosque Farms has equipment such as hive bodies with frames, hive body tools, gloves, smokers, hats, and veils for sale for those that do not have any. Brad Haslem in the North Valley has hives for sale.
Ken Hays can be contacted at (505) 869-2369 or go to his web site http://hayshoneynm.com.
Brad Haslem can be contacted at (505) 934-0610
Jason Fink builds top bar hives. He can be contacted at (505) 238-8111 or go to his web site http://www.nmbeeworks.com
I can take orders through PayPal (you do not need an account to do so) and hit "Add to Cart" button . If you do not see the "Add to Cart" buttons or it doesn't work the first time, it might be your browser. Refresh your browser or try a different browser. Call me if you continue to have problems at (505) 281-7851.
It is critical that I get a good email as that is how I will send you updates.
3 Pound Package of Italian Hybrid bees WITH bred queen $140.00.
Italian Hybrid Queen (already bred) $30.00.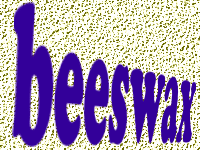 I am no longer taking orders for packages or queens by using the keyword. You can still order by clicking on the Add to Cart buttons. These buttons are turned off.